WE DO DIGITAL MARKETING RIGHT
Affordable Digital Marketing Solutions With Cutting Edge Strategy
An Extension of Your Digital Marketing Team
We Deliver Measurable Results Through a Range of Different Digital Marketing Services
To compete and stay relevant in any industry, modern businesses need to have an online presence that ensures they are top of mind when prospective customers and clients are searching for the products and services they offer.
SEARCH ENGINE OPTIMIZATION (SEO)
SEO (search engine optimization), refers to optimizing your website by increasing the quantity and quality of organic traffic to help boost engagement and conversions. W3 Affinity will help you get found online by utilizing our proven SEO process:
Assessment – We will assess a range of factors including your current website, industry, competition, and keywords to create a path for success.
Strategic Planning – We will craft a meticulous strategy that includes a range of digital services suited to your unique situation.
Execution – We will put the plan in motion and take massive action to take your business to a new level.
Measurement – We will continually test and measure the results of our marketing efforts and make adjustments as needed.
PAY-PER-CLICK (PPC)
PPC, or 'pay-per-click' advertising refers to placing paid ads on a variety of platforms to engage your target audience and help drive engagement and conversions. You only pay when someone clicks on your ad, meaning you won't waste money on campaigns that don't deliver prospective customers to your website or landing pages.
PPC has proven to be a highly effective form of advertising that targets your prospects based on a range of different demographics. You can also advertise to them after they have visited your website through PPC retargeting. We can create PPC campaigns via Google or Bing search engine ads and on social media platforms like Facebook, Twitter, or Instagram.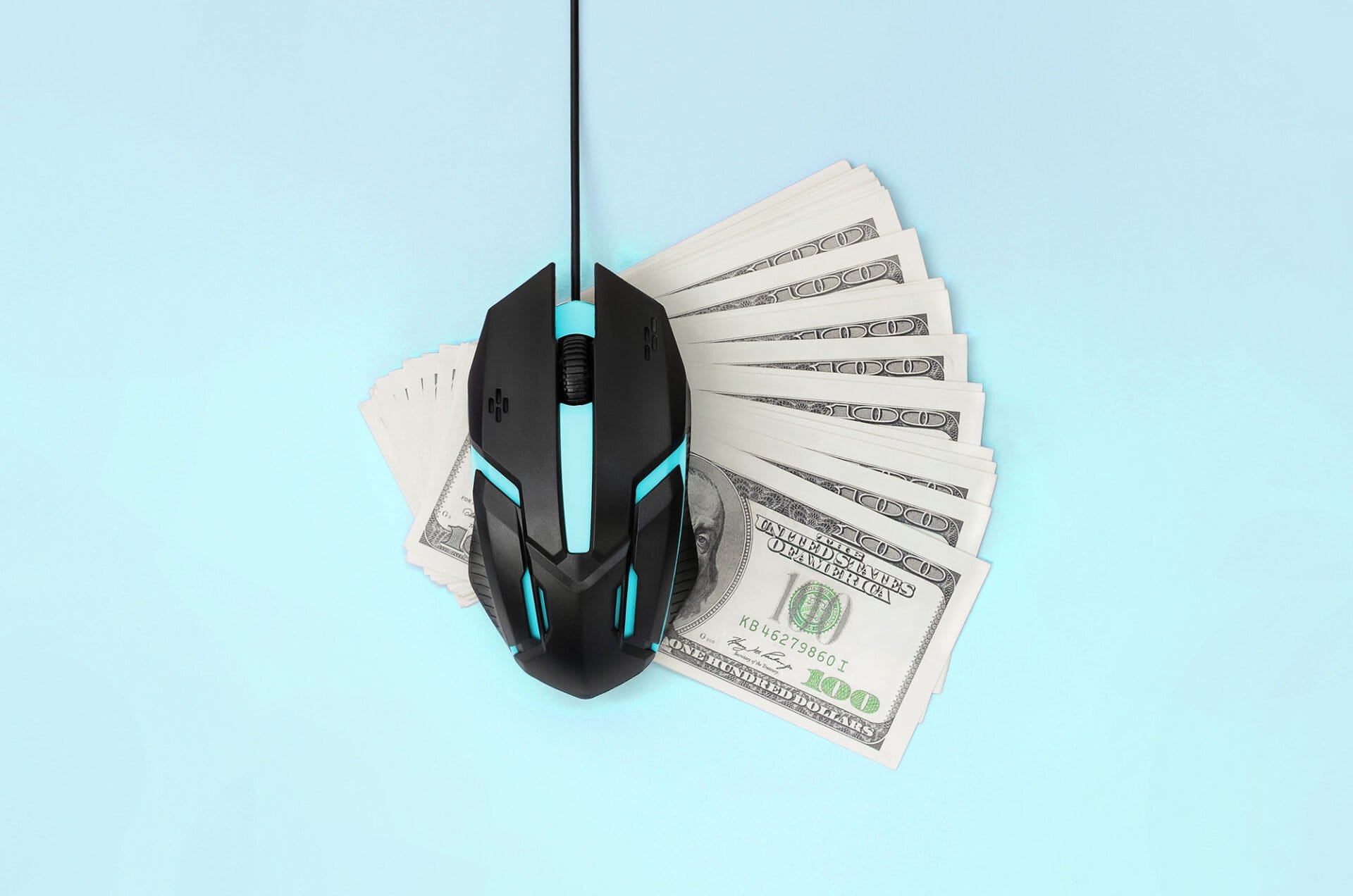 CONTENT STRATEGY
Producing useful and relevant content for your prospective customers and clients to consume is a crucial part of any successful digital marketing service, but you need to have a focused strategy so you aren't just going through the motions.
At W3 Affinity, we will create a comprehensive content strategy that answers the why, who, where, how and when questions to help guide your digital marketing efforts and meet your goals.
CONTENT DISTRIBUTION
Content distribution refers to the promotion of content to your target audience through various online formats or channels. There are three basic categories of online channels, which are 'Earned', 'Owned' and 'Paid'.
Based on the content strategy we create for your company, we will distribute your content to the right channels at the right time to maximize engagement and ROI.
SOCIAL MEDIA STRATEGY
Social media platforms like Facebook, Instagram, Twitter, and LinkedIn are a goldmine of potential customers and clients, but only if you understand the best practices that allow for favorable results. Social media marketing may include activities such as posting, direct messaging, and paid ads. We will help you:
Determine which platforms are right for your business
Set up your accounts
Analyze the competition
Create a posting schedule that makes sense
Build your online presence and promote your channels
EMAIL CAMPAIGNS
Since the internet began, email has been the one constant when it comes to online communication. As different apps and technologies come and go, people still communicate via email, and email marketing is a valuable part of any digital marketing campaign.
We will help you build email campaigns from the ground up, growing responsive lists that enable you to stay in touch with your prospective customers. Using proven strategies and techniques, you will be able to build a loyal tribe of followers that eagerly await your next product launch or service special.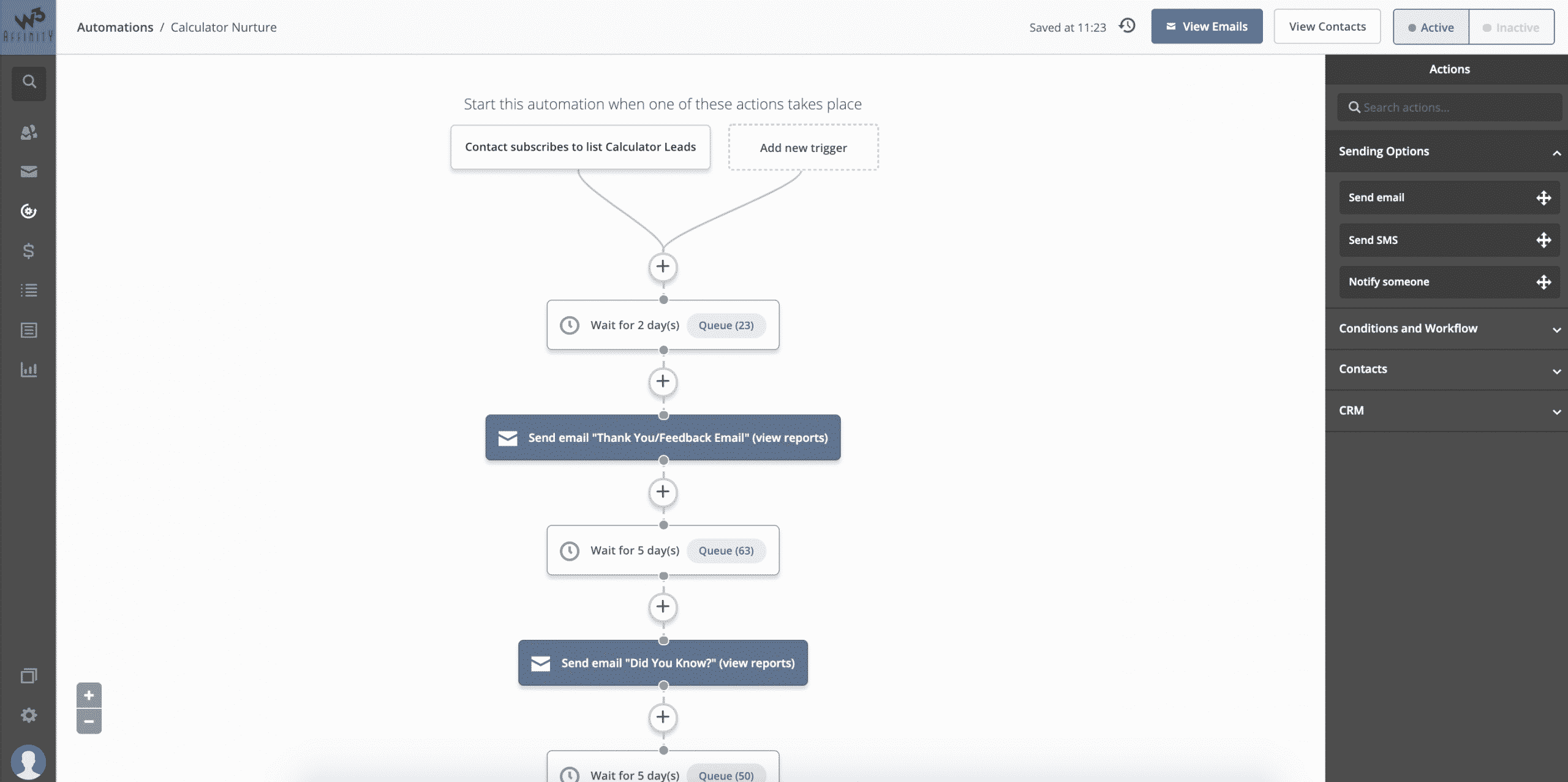 MARKETING AUTOMATION & CRM MANAGEMENT
W3 Affinity provides results-oriented marketing automation and CRM management that will enable you to focus on other aspects of your business. It's no secret that managing relationships and interactions with current and prospective customers and clients is paramount for any successful business. Our CRM services will help to organize and store vital customer information and interactions that will help to streamline the process and always keep it moving in the right direction.
Our marketing automation service will allow you to automate and measure various marketing tasks and workflows to help reduce or eliminate many repetitive activities and increase efficiency. With a proven marketing automation system in place, you can run multifunctional campaigns across a range of platforms to ensure the best possible results and ROI.
"W3 Affinity is a refreshing contrast to the digital marketers and PR professionals that we worked with in the past. Their team understands the complexity of the financial services industry, so their solutions are tailored to navigate through a crowded market space. They are always transparent about their strategies, but they never try to persuade us to get a service that we don't want. It is great to have an effective creative partner who is genuinely invested in our success.

Helene Raynaud

CEO of CCCSMD, NPO
LATEST POSTS ON DIGITAL MARKETING
Looking to create the landing pages everyone wants to see & generate more leads? We'll show you how to create the best landing pages for your sales strategy.
If you're new to digital marketing, a lot of fundamental terms might seem confusing to you. Learn all about digital marketing terms here.
What's new in content generation? Trends may come and go but there are the keepers if you're wanting to attract and keep a target audience. Look at what is hot…
WHAT DIGITAL MARKETING SERVICES INCLUDE
W3 Affinity's Plans offer an all-inclusive strategy, development, and management of Digital Marketing efforts. W3 Affinity will deliver on the highly technical & expert needed areas of your business.
On-site/Off-site SEO Services

Advertising Management & Development

Social Media Strategy

Marketing Automation Management & Development

Email Marketing Campaigns

Weekly Check-in

1-4 content pieces monthly @ 750 words each
Plans starting at $1,500 monthly
"*" indicates required fields